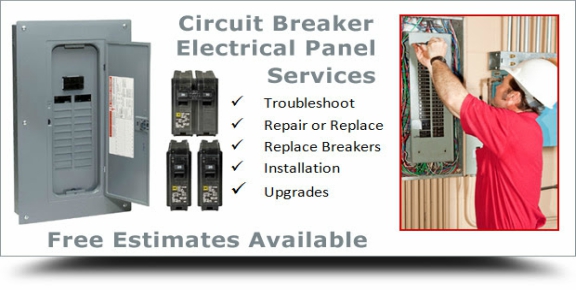 As a necessary safety measure, circuit breakers are made to trip in order to protect your home from overloaded and short circuits. If, however, you notice your breaker tripping frequently, take note!Learn More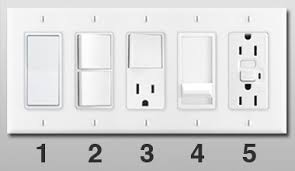 Electricity is such an integral part of modern life, homeowners often take for granted the various components of their electrical system such as outlets, switches, and fixtures. If not kept in top condition, they can fall into disrepair. Also replacing your outlets with modern switches that can be controlled with your mobile devices.Learn More
Ceiling fans improve airflow and reduce your energy costs during both the summer and winter seasons. They are also a cost-effective way to update the interior design of your home. Give your room a stunning new look and feel by installing recessed lighting. Even if you don't have access to the ceiling from the attic.Learn More
Since 1993
Our Services
At California General Construction, we always have fixed labor and material pricing! You can rest assured that you will receive excellent customer service along with the best pricing possible.
California General Construction provides the following services:
Read blueprints or technical diagrams
Install and maintain wiring, control, and lighting systems
Inspect electrical components, such as transformers and circuit breakers
Identify electrical problems using a variety of testing devices
Repair or replace wiring, equipment, or fixtures using hand tools and power tools
Follow state and local building regulations based on the National Electrical Code
Direct and train workers to install, maintain, or repair electrical wiring or equipment
Almost every building has an electrical power, communications, lighting, and control system that is installed during construction and maintained after that. These systems power the lights, appliances, and equipment that make people's lives and jobs easier and more comfortable.
Installing electrical systems in newly constructed buildings is often less complicated than maintaining equipment in existing buildings because electrical wiring is more easily accessible during construction.
Maintaining equipment and systems involves identifying problems and repairing broken equipment that is sometimes difficult to reach. Maintenance work may include fixing or replacing parts, light fixtures, control systems, motors, and other types of electrical equipment.
Read blueprints, which include technical diagrams of electrical systems that show the location of circuits, outlets, and other equipment.
Next Steps… To get your free estimate call: (310) 220-5265
We try to keep our rates affordable, and we make sure every customer signs off on a detailed estimate before we start working on any project.
Even if you're a whiz with DIY projects around the home, it's smart to hire licensed electricians for work on wiring and electrical panels. California General Construction stays current with all the regulations that apply to electrical projects within the Greater Los Angeles region. Contact us today to hear more about our services and to set up a consultation.
BBB Accredited A rated
Family-owned & operated
24/7 emergency service
Discounts available
Parts & labor guarantee
Professional service
Licensed in California. CA State General Contractor License 1098631
Passed background checks for business and service professionals. Insured.